Movies & Mortgages with Olga McAteer, AIB & Cool FM - Competition
30th September 2020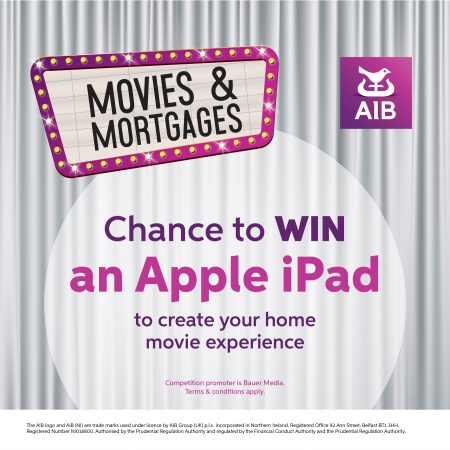 WIN: Fancy getting your hands on an iPad to create your own home movie experience? Check out this week's Movies & Mortgages now and get top tips and advice for first time buyers - so you can focus on making your new house, a home! Enter at: www.coolfm.co.uk/aibmortgages
AIB's 'Movies and Mortgage' web series has tips and expert advice for wherever you are on your home-buying journey.
I was thrilled to take part in the latest episode for First Time Buyers and talk about my own home buying journey with AIB.
It's a great watch especially for those who are thinking about buying their own home and don't know that much about mortgages or the process.

Many thanks for the following for the fun we had in making this episode.
Get in contact with us to find out how we can help you...